Roll in Shower better than ADA requires
The freedom of bathing independently or with little assistance restores self-confidence for individuals that have to live with mobility challenges. We provide many quality and cost effective solutions for roll in shower systems that are ADA compliant with many advanced safety features that can make bathing much more enjoyable.
We offer product and installation service for ADA roll-in showers from only the top brands that manufacture high quality systems, backed by a reliable warranty.
Our large purchasing power allows us to pass the savings down to our customers, and offer a higher quality product for less. Before making a decision, contact us today for a Free estimate or to receive information on any of our residential or commercial roll in shower systems.
What is a roll in shower and will it help?
A roll in shower is a barrier-free showering system that's accessible for people in a wheelchair. The American Disability Association, or the ADA offers a set of standards and guidelines on what makes a roll-in shower or a barrier free shower ADA compliant. ADAAG requirements are set for installations, correct shower size, height clearance for the shower pan and shower entrance, as well as safety mechanisms for safe bathing.
We offer solutions for residential as well as commercial applications for ADA barrier-free showers that are current with ADAAG requirements. If your current showering system is not at the level of safety and comfort you require for your
mobility challenges, we can offer you a roll in shower solution consistent with ADA guidelines, and equipped with many additional safety features including grab bar type with a custom height to your liking, your choice of seating area if you choose, and custom sizing for safe exit and entry.
Our roll in shower solutions:
We offer showering systems from top manufacturers that offer a higher build quality and many additional features and customizations for better functionality and a more tailored feel for a person's specific requirements. Additional information might be necessary before making a decision, and our product experts are always available over the phone to assist you.
Aquatic – Aquatic barrier free showers offer a large selection of sizes, system types, finishes, material make up, safety and compliance requirements. Stylish as well as functional, these systems are a great option and are made to fit many types of mobility equipment comfortably.
Sterling – A product manufacturer that's known for making high integrity systems, Sterling barrier free showers are made using the highly durable Vikrell material, and are available in their 63" ADA Shower with an option for the seat on the right or left, and their ADA Shower with Age-in-Place backers for grab bar installation.
Freedom – Freedom offers accessible showers, ADA showers, and many additional options for seating, grab bar types and size, and shower pans. Their barrier-free systems are available in the popular 64" x 35" or in more compact sizing and can conveniently be installed in any residential or commercial building.
Mirolin – Highly spacious, and available with safety grab bar, and convenient shelving, Mirolin's line of accessible roll in showers look great and are made to meet many standards. Additional features include customizable grab bar configuration, and multi seating options.
Clarion – Providing a quality line of assisted living products, Clarion's barrier-free showers offer a diverse set of sizes, finishes and safety options. Installations are simple and straightforward, and are backed by a 6 years manufacturer's warranty.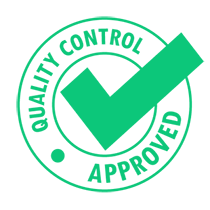 Florestone – Florestone offers high value ADA compliant barrier free showering systems, that are at an affordable rate without cutting the corners on quality and performance. These one-piece systems are easy to install, and Florestone offers many additional safety and comfort features.