Why choose our walk-in showers
Built for safety and independence, our seated walk-in shower systems allow you to navigate in and out of them effortlessly, without surrendering to anything less of an invigorating showering experience.
We offer many walk-in showers from trusted brands that provide the best options available in today's market.
Our large purchasing power allows us to pass the savings down to our customers. Our installations are top notch and performed by our expert team according to manufacturing specifications and backed by our quality workmanship warranty.
Get the showering system you desire loaded with spa like features for much less. Contact us for a free quote and receive free information on any of our product and services.
Cutting-edge Features:
Our walk-in showers are made of a high quality composite material. The installation process is simple and painless because the entire system is put together using interlocking joints that form waterproof seals. That means no caulking is necessary during the installation process. We offer a much better design that's more durable and very easy to maintain. Simply wipe clean and that's it!
Available in 38" 48" or 60" options, with a low walk over threshold entry area. Built in convenient seating covered by an optional extra thick cushion that can support up to 300 lbs. A well positioned grab bar that's been safety tested,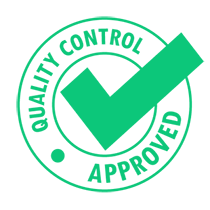 anti-slip flooring, and a multi-functional detachable showerhead with a fast on and off button. Very spacious for sitting or standing, truly a walk-in shower design built to give you safety, comfort, and independence.
Some models also include the deluxe Econo function that can save up to 9000 gallons of water per year.
The systems we offer:
Sterling – From smooth and easy to super spacious, Sterling offers high quality walk-in showers with seats that are available in solid Vikrell, a proprietary material made for extra durability, in a smooth finish or in the style of tile.
Very easy to use, and consistent with the ADA (Americans with Disabilities Act) meeting structural requirements like reinforced grab bar, and low threshold for easy access, Sterling walk-in shower kits are easy to install, and are beautify designed to match any interior.
Ella – A well designed walk-in shower with a low threshold and a molded seat design, Ella offers a highly durable walk-in shower that uses a marine gel coating layer over a fiberglass base to form a premium well crafted finish. The finish is offered in smooth or tile. A walk-in shower that's stylish and has a reliable set of safety features.
Dreamline – A well known, global shower manufacturer, Dreamline offers many quality and cost effective walk-in shower kits and solutions for seated showers. We offer many options through Dreamline for unique walk-in shower designs and dimensions.
Aquatic Accessible – A line of walk-in showers with many different customizations and options that can be arranged to fit any application or requirement specific to a mobility challenge. Aquatic Accessible are both ADA and ANSI compliant. High quality, with an easy installation process, cost effective, with many accessory options for convenience and comfort.