Complete walk in tub shower combination
Get the best all-in-one solution for all of your bathing needs with our walk in tub shower combo models that offer many industry standard safety functions & popular therapeutic features.
We offer several models of walk in bathtub & shower systems that offer accessibility, heated reclined seating and other spa like features, detachable multi-functional shower head, and much more with many comfortable sizes that can install in any bathroom environment quickly and painlessly.
We've been installing walk in tubs for over 12 years from only the top brands in walk in tub manufacturing. Our large quantity purchasing allows us to offer our customers a higher quality product for less. Before making a decision, contact us today for free information or to schedule a live in-home demo.
Our walk in tub shower features:
Comfortable Sizes fit for any bathroom space: Our models range between 46-51" in length and a spacious 26-28" in width, with and option of 30" in width in a few of our deluxe models.
To maximize room efficiency, our walk in tub shower units easily install in any corner or wall of your bathroom.
Safety & Design: You will find in all of our tub & shower combos a low threshold step over area for easy access, slip resistant flooring, extra wide door with options for swinging inward or outward, comfortably positioned grab bars, and spacious interior. Heated seating area, and one-click fast locking.
Comfort & Therapeutic: Reclined seating that will comfortably support your shoulders and upper back and help relieve tension during bathing. Easy-to-navigate touch controls for hydrotherapy, massaging jets, optional aromatherapy, and fast drain button.
Multifunctional detachable handheld showerhead installed on a height bar to raise and lower to desired level.
Be a smart shopper – what to watch out for
There are many parts to a successful installation including the right system that will work for your home. We can help you avoid all of the unnecessary headaches, and leave you with a product that you will enjoy for many years. Here are just a few of the things to watch out for:
The measurements of the walk in tub & shower you choose may not fit through all the doorways between the outside of the house, the toilet and your halls. If not, you may need to pay to have the door frames to get the bath in to the desired area. You might only find this out after your purchase.
There's an extremely high opportunity you'll need to update your water heater to manage the higher water requirements if you do not choose the correct bathtub shower combo for your home. Expect to find a substantial increase in your monthly water bills due to filling a big bathtub 40-80 gallons of water every time you take a bath. This can substantially increase utility prices and generally necessitates installing an additional electrical heating unit.
You may need to pay to have your pipes changed to link the bath and have it run correctly, and you may have to buy an additional pump or drain that is high-speed to make the water drain quicker, if this is overlooked during the inspection process.
Additionally the toilet flooring could need additional structural support to handle the weight of the bath when filled with 40-80 gallons of water.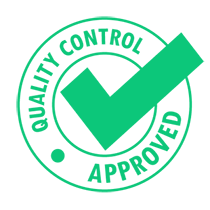 That's why it is important to have an expert on your side. We do a thorough inspection & estimate and look at all of the factors to determine the best walk in tub and shower option for you; including whats needed for a seamless install process.